Speaker details are being updated daily. Speakers are grouped by their session and then in order of their slot in the schedule
Plenary Sessions
09:45 The challenges and lessons of reporting the pandemic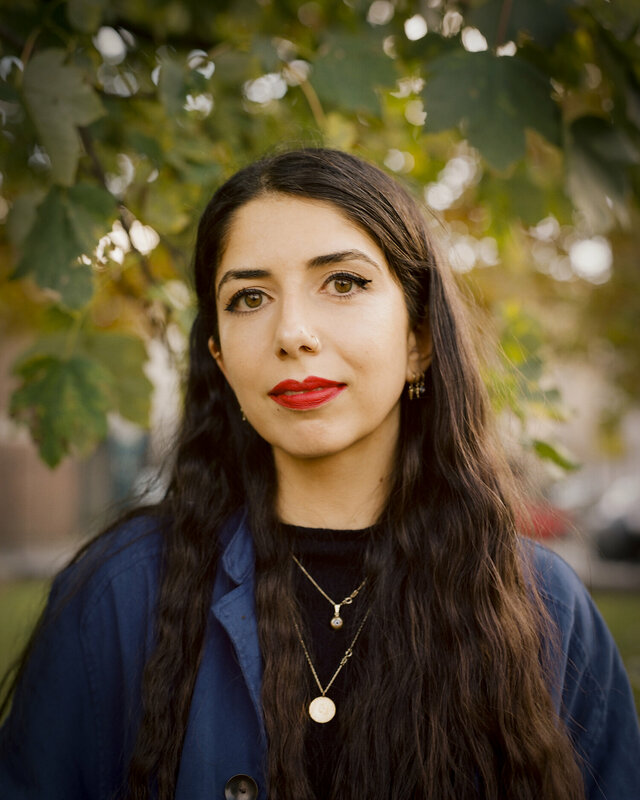 Sirin Kale is an investigative journalist and feature writer for the Guardian. She was shortlisted for the Orwell Prize for her 2020 long-form Guardian series Lost to the Virus, about the lives lost to the Covid-19 pandemic. In 2021 she won a British Journalism Award for her investigation into sexual misconduct allegations against the actor and director Noel Clarke, which triggered a Me Too movement in the British film and TV industry. She has interviewed Finnish prime minister Sanna Marin and Nobel Laureate Malala Yousafzai for British Vogue, her long reads on dropshipping and aeroplane stowaways have been selected as must-reads by Longform, and she has lectured on journalism at universities including UAL, LSE, and the University of Nottingham.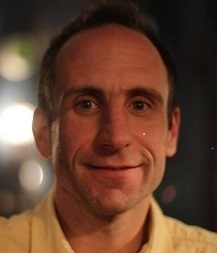 Andy Extance is the Chair of the ABSW. He fuses chemistry and physics – and whatever other elements cross his desk – into words, thanks to a career infused with both fields. He has been a freelance science writer since 2003, working for employers such as Chemistry World and BBC Future. He was news editor for Compound Semiconductor magazine from 2006-2009.
Before that, Andy worked in industrial chemistry, briefly making adhesives and rubber after spending six and a half years working at Tripos Discovery Research, an early-stage contract pharmaceutical research company. He is also a director of Exeter Community Energy, director of Exeter Empirical and Editor-in-chief of ScienceSeeker.
17:00 Spike: The Virus vs. The People - the Inside Story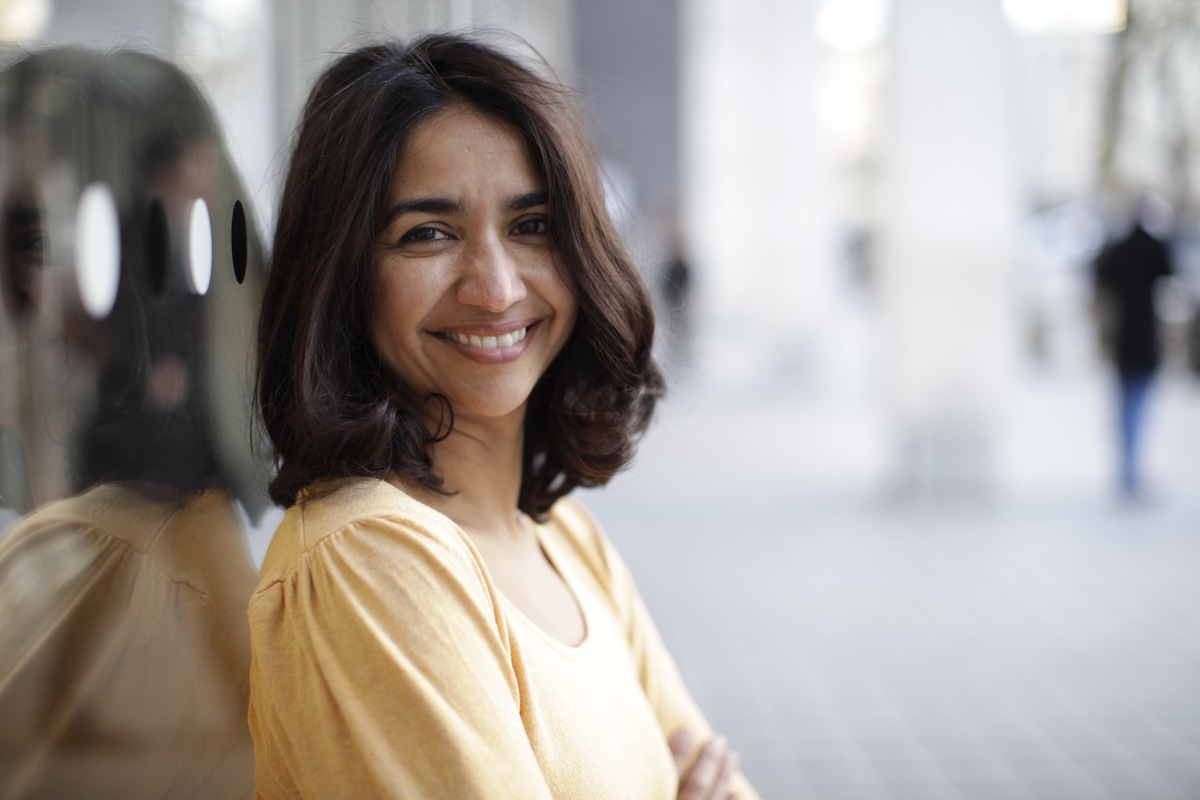 Anjana Ahuja is the Financial Times' award-winning science columnist, writing a weekly column on science, technology and global health. She is the co-author, with Jeremy Farrar, of Spike: The Virus Vs the People, The Inside Story (Profile), shortlisted for the 2022 Orwell Prize for Political Writing. She was one of the first UK journalists, in early January 2020, to write about a mystery pneumonia in Wuhan, and was named last year by the i newspaper as one of the most influential female voices in the pandemic.
She is a trustee for the charity Sense about Science, a supporter of Speakers for Schools and a proud member of the ABSW. She holds a PhD in space physics from Imperial College London and a postgraduate diploma in journalism from City University. She lives in London.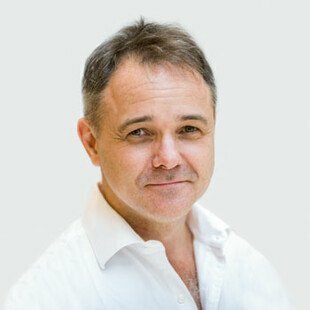 Sir Jeremy Farrar OBE FMedSci FRS is the Director of Wellcome, a global charitable foundation which supports science to solve urgent health challenges.
Jeremy's whole career has been dedicated to protecting and improving global health. As a researcher he specialised in infectious diseases, and he has published more than 600 papers.
Born in Singapore, Jeremy lived there and in Cyprus, New Zealand and Libya as a child before moving to the UK as a teenager. He holds degrees in immunology and medicine from University College London and a doctorate in neuroimmunology from the University of Oxford. He trained as a doctor in London, Edinburgh, Melbourne, San Francisco and Oxford.
Jeremy spent 18 years leading the Clinical Research Unit at the Hospital for Tropical Diseases in Ho Chi Minh City in Vietnam, where he made many pivotal advances in the understanding of diseases like tuberculosis (TB), malaria, typhoid, dengue and influenza, as well as helping to train scientists from across South-east Asia and beyond. He joined Wellcome as Director in 2013.
As part of the response to the Covid-19 pandemic, Jeremy is a member of the UK Vaccine Taskforce and the Principles Group of the ACT-Accelerator hosted by the World Health Organization (WHO), and he chairs the WHO R&D Blueprint Advisory Group. As well as sharing his expertise, he champions rapid investment in research on Covid-19 testing, treatments and vaccines, and argues that everyone – not only people who live in rich countries – should benefit equally from the discoveries that result.
He has held a number of other advisory roles for governments and international bodies such as the WHO and UK government's Scientific Advisory Group for Emergencies (SAGE). He was named 12th in the Fortune list of World's 50 Greatest Leaders in 2015 and was awarded the Memorial Medal and Ho Chi Minh City Medal from the Government of Vietnam for services to public health, medicine and research. He is a Fellow of the Royal Society, the European Molecular Biology Organization, the US National Academies and the UK Academy of Medical Sciences. In 2018 he received the President Jimmy and Rosalynn Carter Humanitarian of the Year Award and in 2019 was knighted for services to global health.
Jeremy lives in Oxford with his wife and children. He loves all sport but he's most passionate about cricket and still plays regularly for Steeple Aston Cricket Club. He's also a keen walker, whether that's in the Alps or across the Oxfordshire hills with the family dogs, Coco and Sẽp-Y.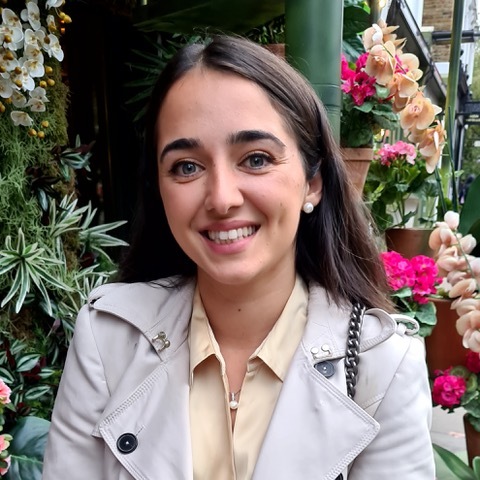 Elisabeth Mahase is the clinical news reporter at the BMJ. She previously worked at GP magazine Pulse, where she won the MJA Newcomer award for her investigation into how pharmaceutical companies use charities to drive worried well to their GP. Elisabeth also won the first MJA Podcast of the Year award 2020 for her work at the BMJ reporting on the war in Syria and how medics are targeted and attacked. She has an MSc in Science Communication from Imperial College London and a BSc in Biomedical Science from Brunel University London. Elisabeth was named in the PPA 30 under 30 list in 2019.
Parallel Sessions
10:45 Lessons from a pandemic: how journalists navigated the weird world of work during COVID-19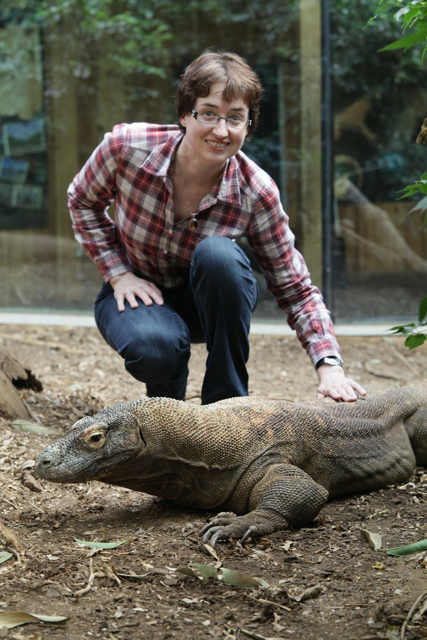 After completing doctorate in developmental biology, Claire Ainsworth joined New Scientist magazine as a trainee subeditor before moving on to becoming a reporter and a features editor. She later joined the journal Nature as a senior reporter and editor, news and features. She went freelance in 2007 and writes for a variety of outlets on biology and biomedicine, although she occasionally ventures into the world of zoology, as you can see from her picture. The photo is from one of her favourite stories about how Komodo dragons (and other reptiles) aren't as slow-witted as once thought. In fact, you can train dragons using the same techniques used to train dogs, although it's definitely not something you should try at home!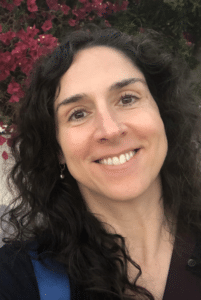 Natasha Loder is the health policy editor at The Economist. She has worked there for over 20 years in a range of reporting roles mostly in science, technology, and medicine. Between 2011 and 2015 she was based in Chicago and covered politics, education, and American life. After this, she moved to a health beat. Before arriving at The Economist she worked at Nature, and The Times Higher Education Supplement. She has won awards for her work in feature writing, news, opinion, and investigative reporting. She is a former chair of the Association of British Science Writers, and a current judge of the John Maddox Prize. This recognises the work of individuals who promote sound science and evidence. Together with Alok Jha she hosts The Jab, a podcast from The Economist, focusing on the global vaccination race.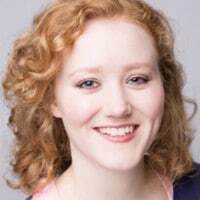 Emma Stoye is a news editor of weekly international journal Nature, where she writes and edits news on cutting edge research as well as issues affecting the scientific community. Her work has been featured in Scientific American, and on the BBC radio show The Naked Scientists. She was formerly Vice Chair of the Association of British Science Writers.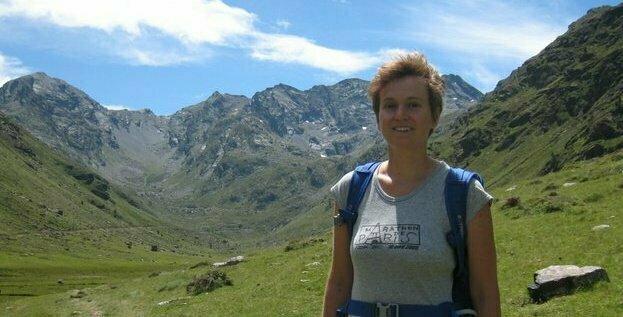 Katharine Sanderson is an award-winning science journalist and editor who mostly writes about the physical sciences, for titles including Nature, New Scientist and many others.
She was a news editor and reporter at Nature for several years, and started her journalism career at Chemistry World when it first launched.
Katharine also teaches modules on science writing at Leeds University and King's College London. She has BSc and MSc chemistry degrees from Imperial College and a PhD in chemistry from Cambridge University. She is a member of the Executive Board of the ABSW and of the Programme Committee for UKCSJ22.
Katharine has made the most of freelancing to live in different places, including the French pyrenees, and is now based on the Lizard peninsula, Cornwall.
10:45 COVID, scientists and science journalists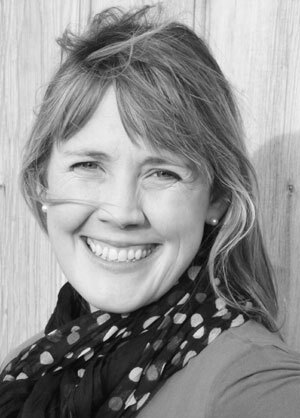 Linda Geddes is a Bristol-based freelance journalist writing about biology, medicine and technology. Born in Cambridge, she graduated from Liverpool University with a first-class degree in Cell Biology. She spent nine years at New Scientist magazine working as a news editor, features editor and reporter, and remains a consultant to the magazine. Linda has received numerous awards for her journalism, including the Association of British Science Writers' awards for Best Investigative Journalism. She is married with two young children, Matilda and Max.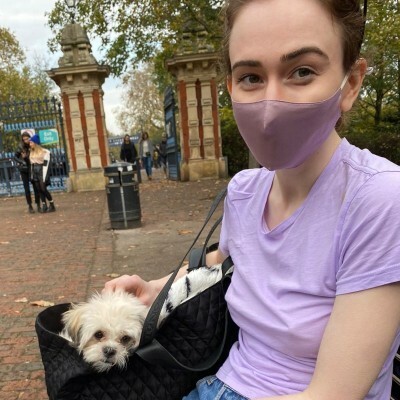 Janet Eastham is an RTS award-winning, BAFTA nominated and IRE highly-commended investigative journalist. She specialises in complex investigations, exclusive stories, interviews and sensitive access. Currently the staff Investigations Reporter at The Telegraph, she was previously an investigative journalist and producer at Channel 4 News.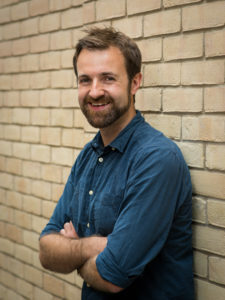 Kit Yates is a Senior Lecturer in the Department of Mathematical Sciences and co-director of the Centre for Mathematical Biology at the University of Bath. He completed his PhD in Mathematics at the University of Oxford in 2011.

His research demonstrates that mathematics can be used to describe all sorts of real-world phenomena: from embryo formation to locust swarming and from sleeping sickness to egg-shell patterning. He is particularly interested in the role that randomness plays in Biology. His research into Mathematical Biology has been covered by the BBC, the Guardian, the Telegraph, the Daily Mail, RTE, Scientific American and Reuters amongst others.
Along side his academic position, Kit is also an author and science communicator. His first book, "The Maths of Life and Death", was published on September 5th 2019, by Quercus.
Kit's writing about the enjoyment and ubiquity of Mathematics has appeared in the Guardian, the Times, the Huffington Post, the i, the independent, the Daily Mail, and popular science publications such as Scientific American and IFLscience as well as having over 1.4 million reads on the Conversation. Kit sets real-world-based mathematical puzzles which have appeared in a range of newspapers, on tube adverts and on the radio. He has also made appearances on Panorama, More or Less, BBC News, Bang goes the theory, BBC Inside Science, Sky News, Numberphile and even on Watchdog.
He also shares his enthusiasm and love of Mathematics in keynote speeches at conferences, festivals as well as schools and workshops as part of his role as widening participation, outreach and engagement officer at the University of Bath.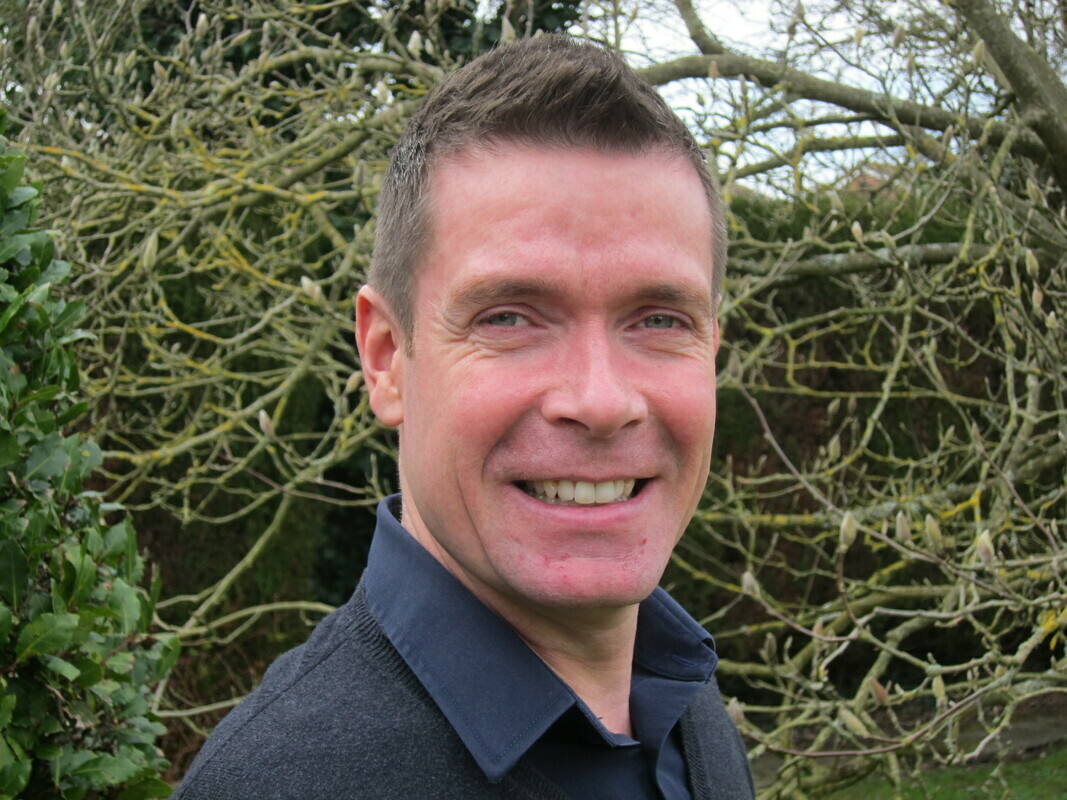 Andy Ridgway is a former Deputy Editor of BBC Science Focus and he continues to write, his work appearing in Focus, New Scientist, The Economist and Men's Health. He is a Senior Lecturer in Science Communication at the University of the West of England in Bristol and programme leader of their internationally renowned MSc in Science Communication. He was UWE's Principal Investigator on the Europe-wide online science communication research project RETHINK, which considered current challenges such as misinformation and trust. Andy has spent several years as a member of the judging team of the Max Perutz Science Writing Award run by the Medical Research Council. He is a member of the ABSW Executive Board and of the Programme Committee for the UKCSJ22.
Katherine Rushton is Deputy Investigations Editor at The Telegraph where her recent work has included deep dives into the coronavirus crisis, as well as undercover exposes of anti-vaxxers and online gender clinics circumventing NHS rules.
She spent the first part of her varied journalism career as a business journalist, initially working on trade magazines and latterly as the Telegraph's US Business Editor. She has also spent many years covering technology and media, including at the Daily Mail.
She is a member of the ABSW Executive Board and of the Programme Committee for the UKCSJ22.
12:15 Trust, sensemaking and science – research insights for science writers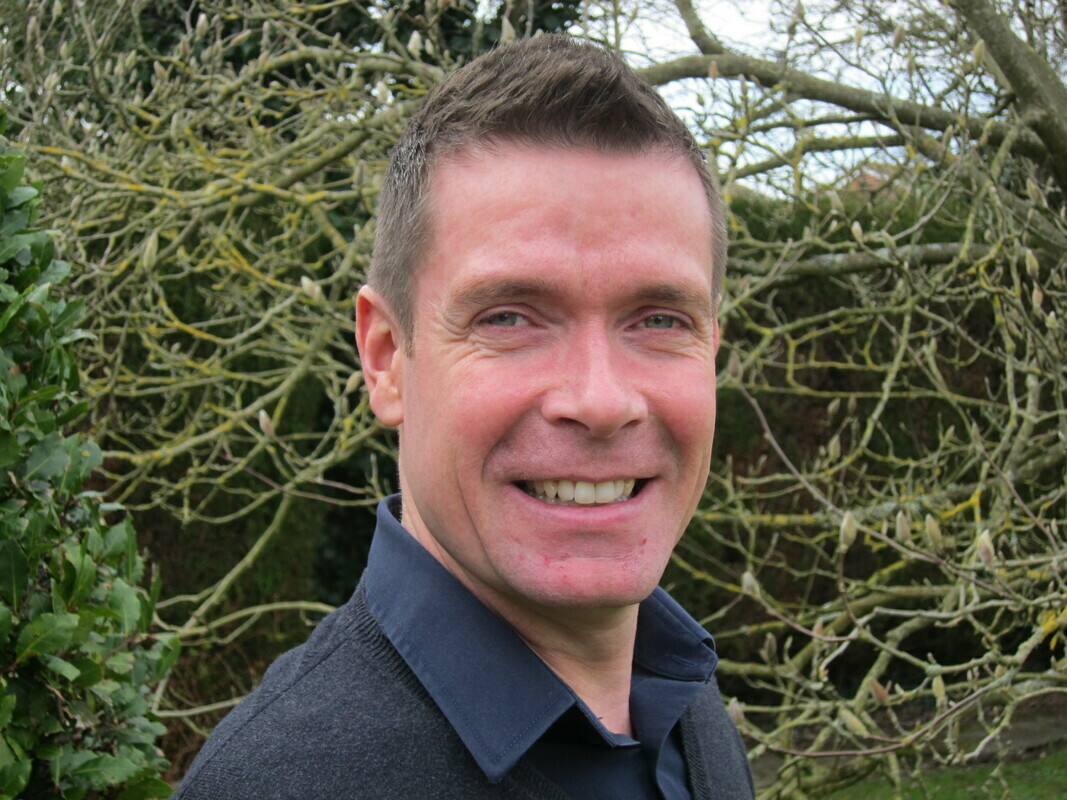 Andy Ridgway is a former Deputy Editor of BBC Science Focus and he continues to write, his work appearing in Focus, New Scientist, The Economist and Men's Health. He is a Senior Lecturer in Science Communication at the University of the West of England in Bristol and programme leader of their internationally renowned MSc in Science Communication. He was UWE's Principal Investigator on the Europe-wide online science communication research project RETHINK, which considered current challenges such as misinformation and trust. Andy has spent several years as a member of the judging team of the Max Perutz Science Writing Award run by the Medical Research Council. He is a member of the ABSW Executive Board and of the Programme Committee for the UKCSJ22.
12:15 Who gets to tell the story? Diversity in science journalism
Speakers are currently being confirmed
14:15 Combating scientific misinformation in the social media age - a success story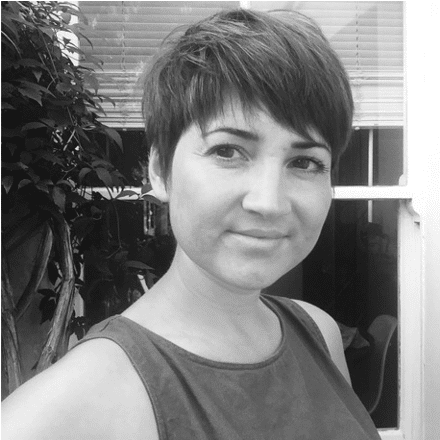 Alexandra Clark is the founder of Telltale Research. She is a highly experienced and trusted Consultant who has carried out national and international research projects for some of the world's biggest brands, governmental institutions and well-known charities.
She specialises in ethnographic research and uses her empathetic nature to deliver deep human and cultural insights. She combines this with creative problem solving and sharp strategic thinking.
Alexandra has a BA in Social Anthropology and Spanish. She is fluent in Danish, English and Spanish.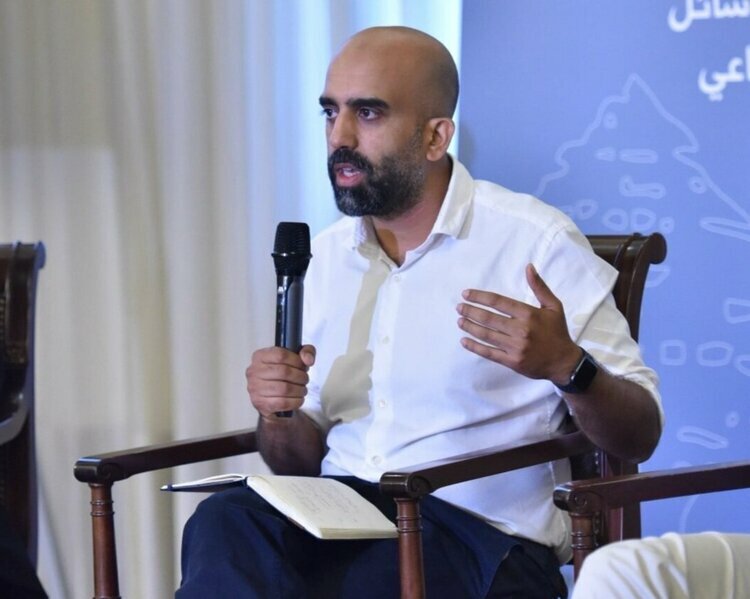 Amil Khan used to be a foreign correspondent, working across the Middle East and Asia for Reuters and the BBC. He left journalism to help good causes navigate the new information landscape. He is currently Director of Valent Projects a digital communications agency that counters disinformation campaigns through research and strategy, response, training and social media.
Abigail Thorn is a British YouTuber and actress best known for producing the YouTube channel Philosophy Tube.

Philosophy Tube began in 2013, when Thorn sought to provide free lessons in philosophy in the wake of the 2012 increase in British tuition fees. In 2018, her videos became more theatrical, beginning to incorporate dramatic studio sets, lighting, costuming and makeup. The channel has been positively received by critics, and has over one million subscribers.
In 2019, Thorn hosted a livestream on Twitch in which she read plays from the Complete Works of Shakespeare for the mental health charity Samaritans. The stream lasted five days, featured a number of guests, and raised over £100,000 for Samaritans.
Thorn publicly came out as a transgender woman in January 2021, with the video Coming Out As Trans – A Little Public Statement and the more theatrical Identity: A Trans Coming Out Story.
Mike Wendling is a BBC journalist and author of the book Alt-Right: From 4chan to the White House. He is editor of BBC Trending and was part of the team which covered the 2016 U.S. presidential election.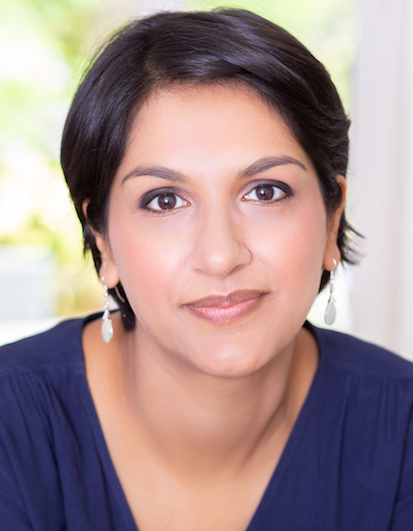 Angela Saini is an award-winning British science journalist and broadcaster. She presents science programmes on the BBC, and her writing has appeared in New Scientist, The Sunday Times, National Geographic and Wired.
Her latest book, Superior: the Return of Race Science, was a finalist for the LA Times Book Prize and named a book of the year by The Telegraph, Nature and Financial Times. Her previous book, Inferior: How Science Got Women Wrong, has been translated into thirteen languages.
Angela has a Masters in Engineering from the University of Oxford and was a Fellow at the Massachusetts Institute of Technology. She is a member of the ABSW Executive Board and of the Programme Committee for UKCSJ22.
14:15 Lessons from the best on science video making
Speakers are currently being confirmed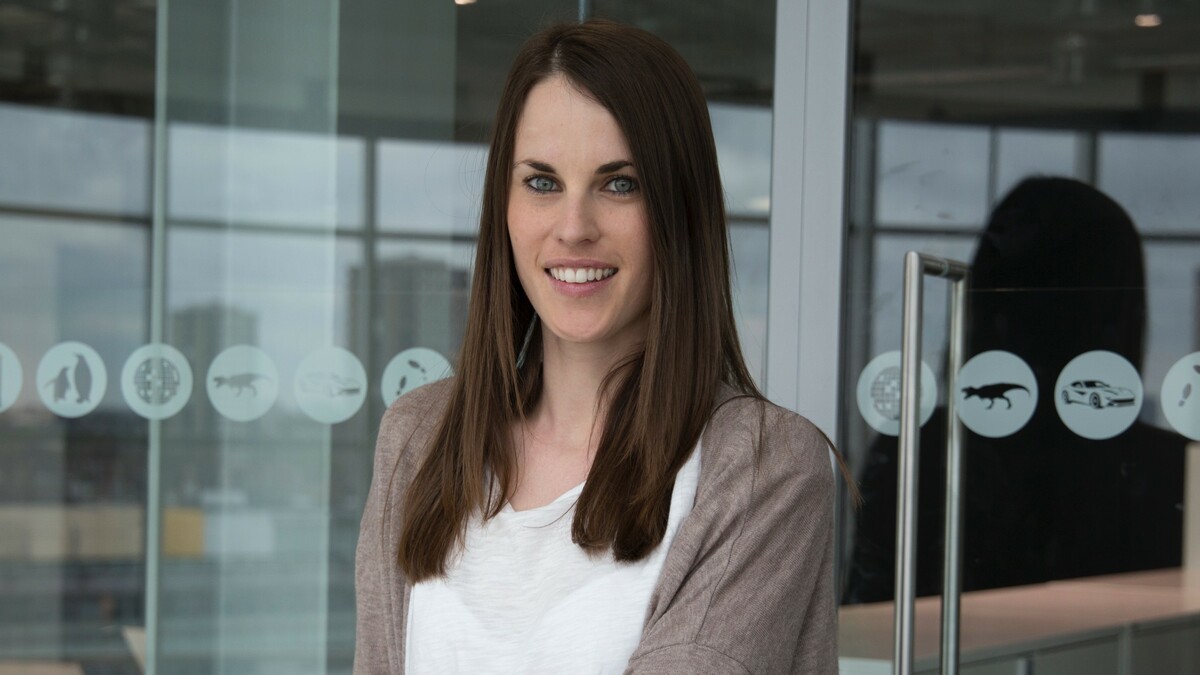 Melissa Hogenboom is an award-winning science journalist, filmmaker and editor at the BBC. She makes and commissions films and writes articles on a range of topics including psychology, neuroscience and human evolution. Her journalism has been recognised by multiple awards, including the Webbys, the Drum Awards, Kavli AAAS Science Awards, the Telly Awards and the Association of British Science Writers Awards. She is a New America fellow, and she is author of The Motherhood Complex.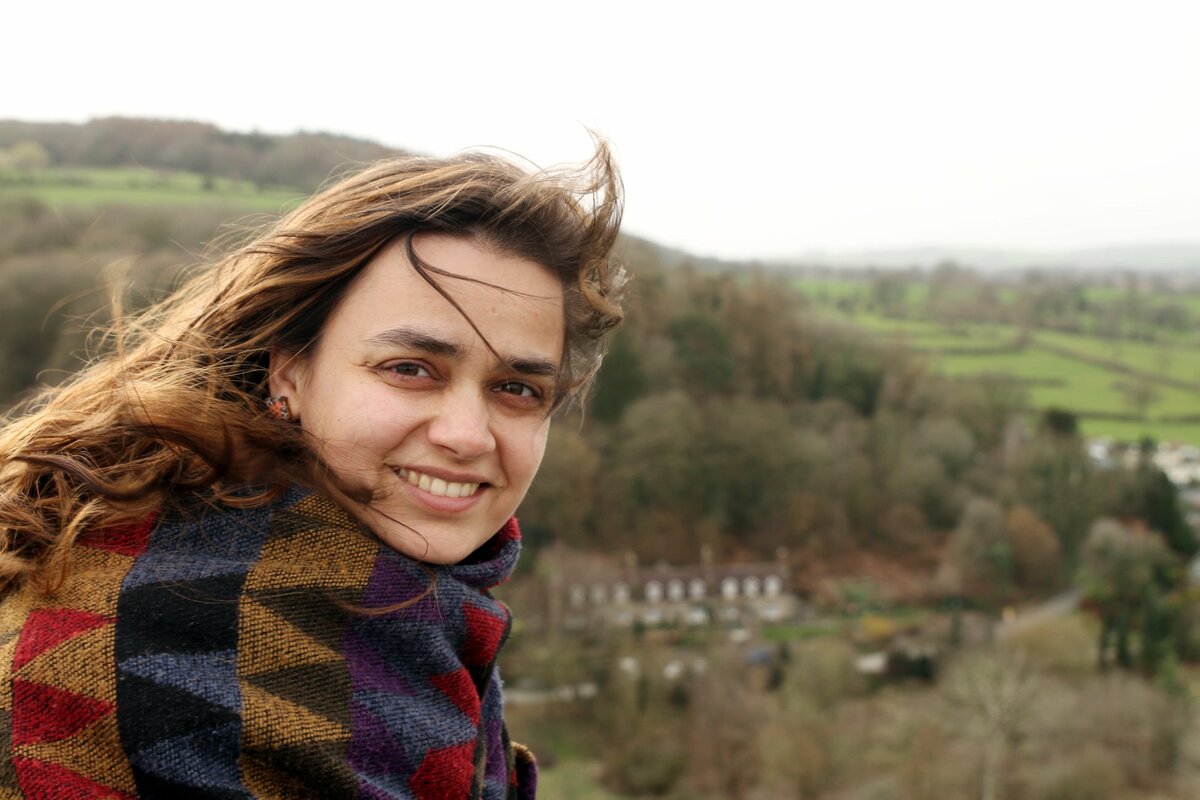 Shamini Bundell is an award-winning science video journalist with a love of fossils and nerdery. After working for several years in television production, Shamini is now a Senior Multimedia Editor at Nature where she produces, edits, films and occasionally presents short-form documentaries for Nature's online channels. In her spare time she also co-runs and co-hosts the RPGeeks, a weekly live-stream, podcast and TikTok channel that combines tabletop role-playing games like 'Dungeons & Dragons' with science communication.
15:15 The investigative journalism toolkit
Speakers are currently being confirmed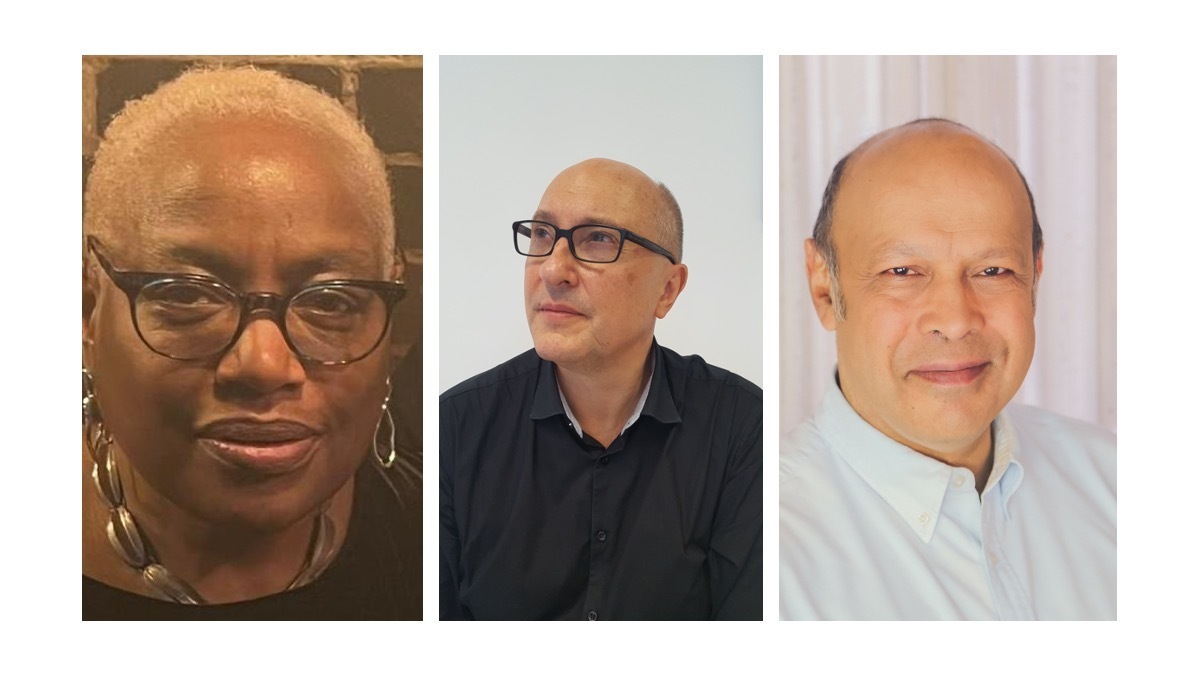 15:15 Science Writer Dragons Den: Meet the Dragons!
Connie St Louis - Freelance journalist and writer.
Roger Highfield - Science Director at the Science Museum Group, author, journalist and broadcaster.
Pallab Ghosh - ABSW's honorary president and science correspondent with BBC News, across television, radio, online and digital platforms.