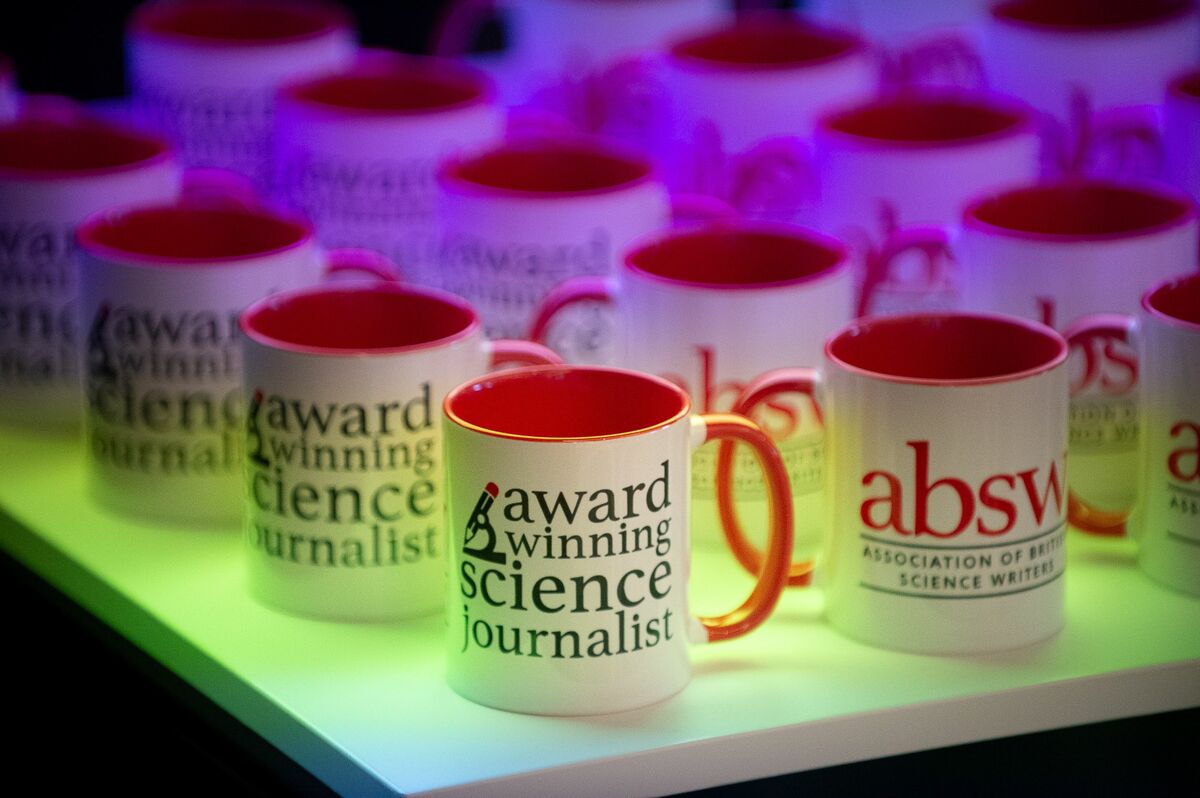 The winners of the Association of British Science Writers (ABSW) awards were announced at an Awards Ceremony tonight (Thursday July 13, 2023).
The UK's leading science journalists & broadcasters gathered at the Royal Institution to learn who had won in the fifteen categories available.

Martin Ince, Chair of the Judging Panel, and a freelance science & education writer, media adviser & media trainer commented; "The hundreds of high-quality entries we received for these awards prove that the UK and Irish science writers are an energetic, innovative, and talented community. Many of the categories had several entries which would have been deserving winners. I am very grateful to the judges for the hard work they have put into choosing between many excellent pieces of work."

Ian Sample, Science Editor of the Guardian, received the most nominations, reaching the finalists list in three categories. In the end Ian walked away with one win in the premier category - British Science Journalist of the Year. This will see Sample automatically entered for European Science Journalist of the Year as the British entrant. The judges called Sample a 'real powerhouse' for his key stories including uncovering the abuse scientists faced during the COVID-19 pandemic

At the other end of the career spectrum, Simar Bajaj was awarded Newcomer of the Year for his work in The Guardian and Wired UK. With the judges congratulating Bajaj for his 'exceptional reporting', he is one to watch in the future.

Crispin Dowler won for a second year in the Steve Connor Award for Investigative Science Journalism, this time writing with Emma Howard. Their win provides a further gong for Greenpeace UK's award-winning journalism project, Unearthed.

All winners receive a prize fund of £500 and the much coveted 'Award Winning Science Journalist' mug.

The Awards are supported by the Association of the British Pharmaceutical Industry, the Quadram Institute, the Royal Society, Dr Katharine Giles Fund, and AlphaGalileo.