Links to the winners work are provided where available
British Science Journalist of the Year

Ian Sample, Science editor, the Guardian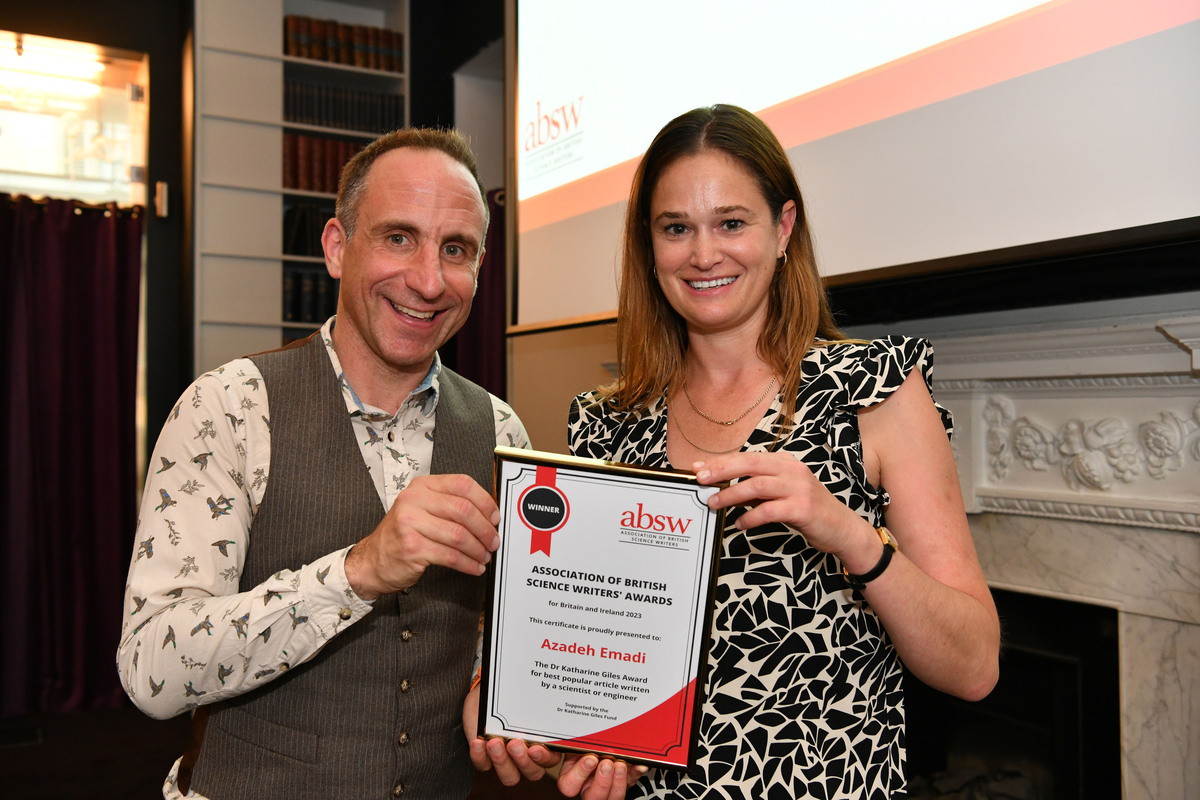 Dr Katharine Giles Award for best popular article written by a scientist or engineer

Pictured: Nikki Giles (sister of Katharine Giles) and Andy Extance (Chair, ABSW) accepting the award as Azadeh could not be present at the ceremony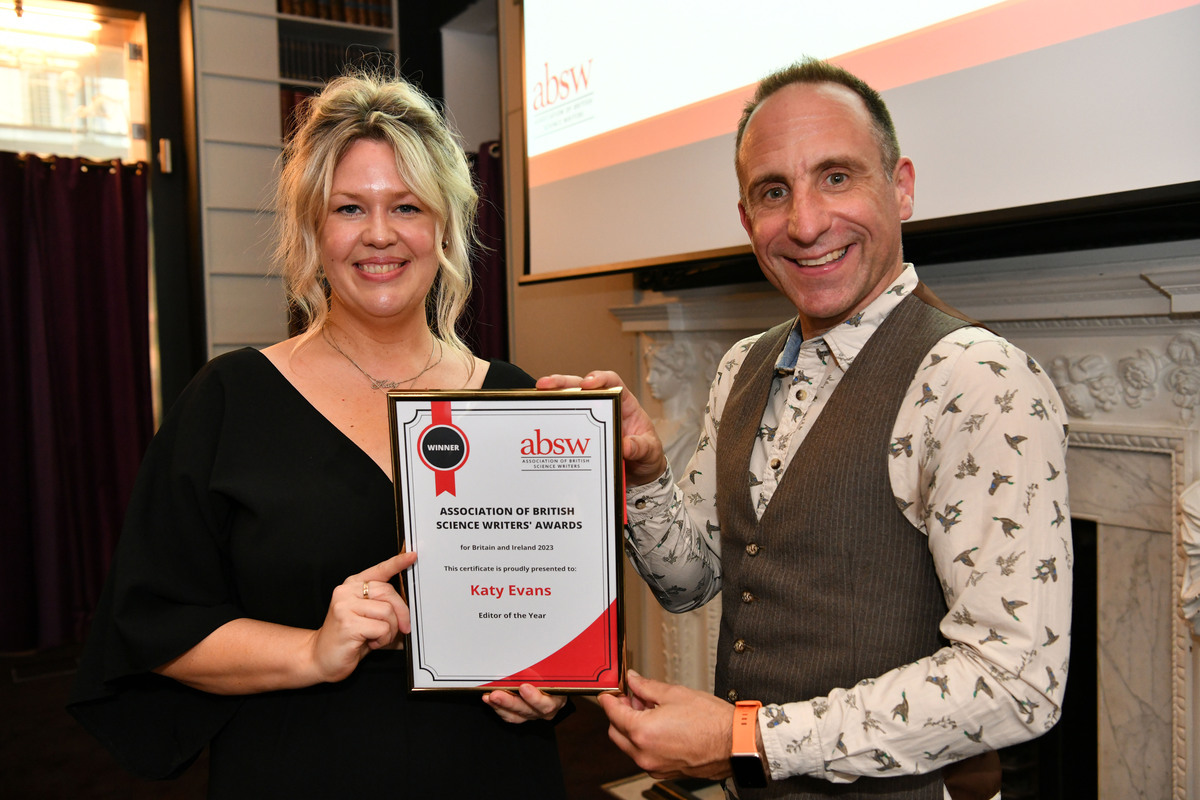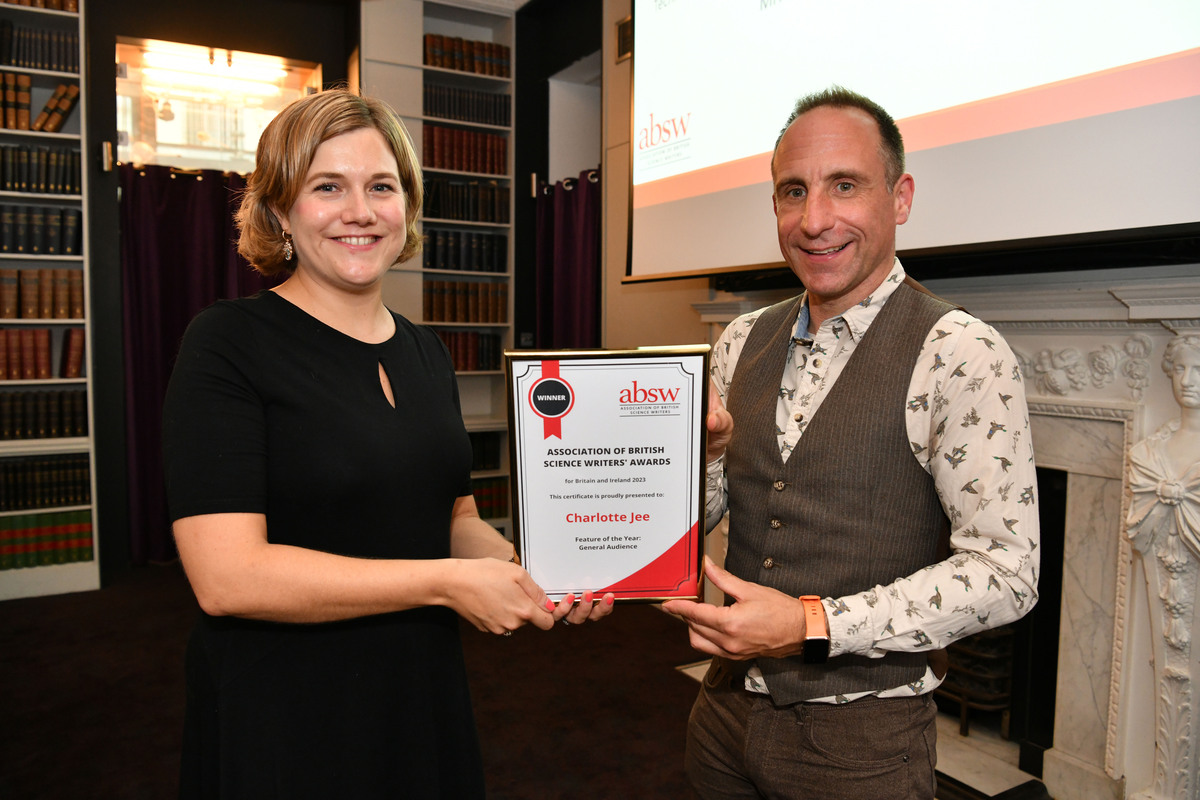 Feature of the Year – General Audience

Feature of the Year – Specialist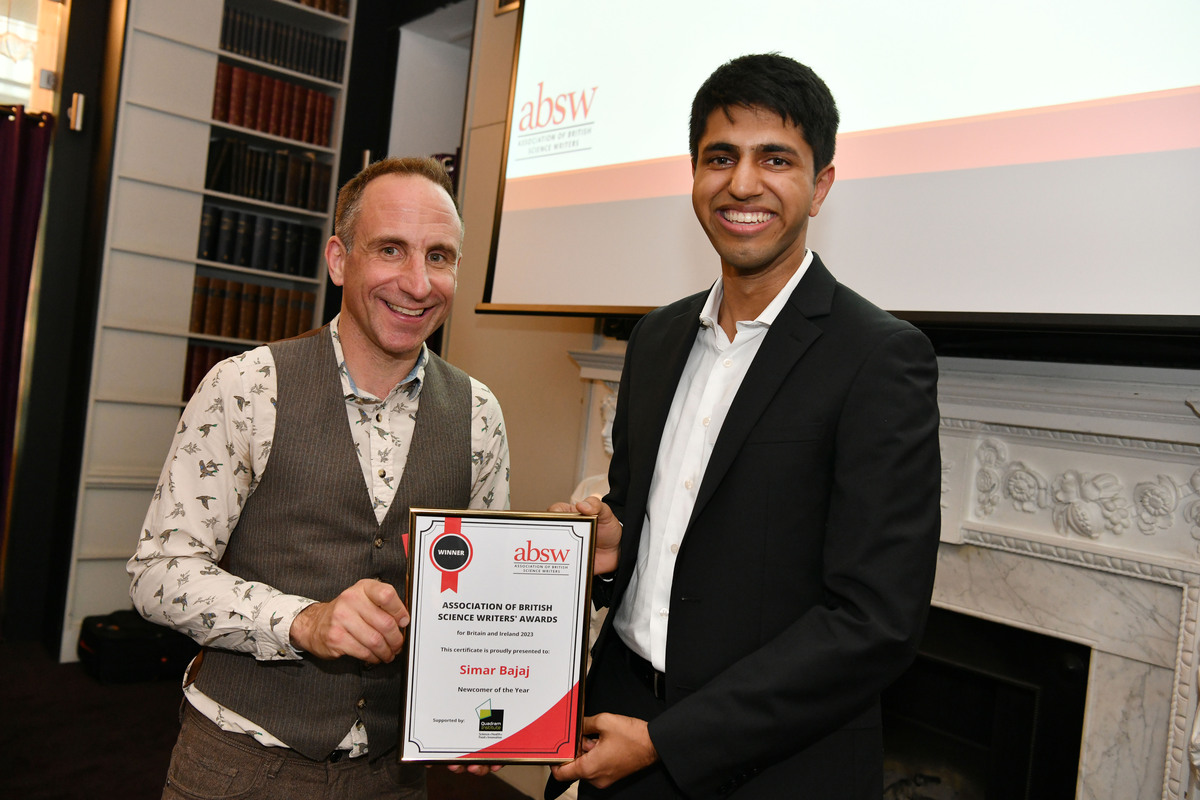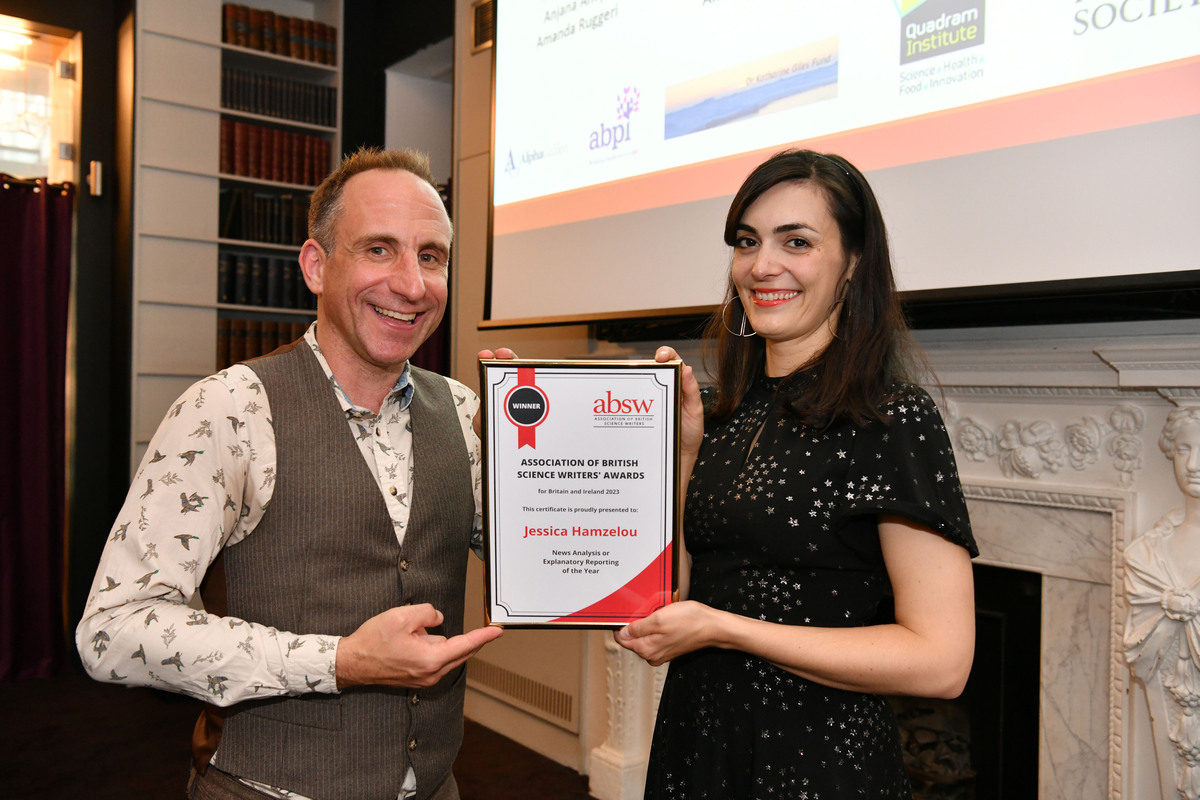 News Analysis or Explanatory Reporting

Jessica Hamzelou, A battle is raging over long covid in children, MIT Technology Review

Judges Quote: A thorough, even-handed exploration of what long Covid looks like in children.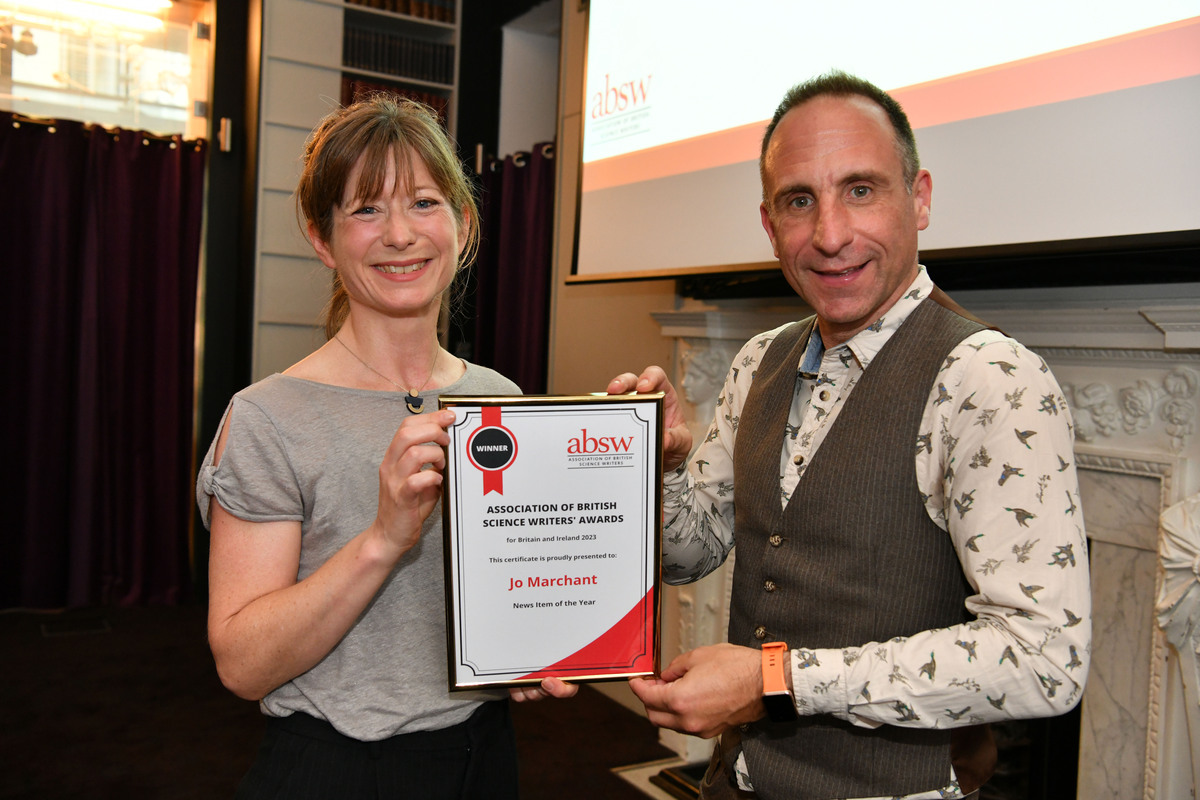 News Item of the Year

Jo Marchant, First known map of night sky found hidden in Medieval parchment, Nature

Judges Quote: A memorable exclusive: Via great story telling and factful reporting it showed why this was important news.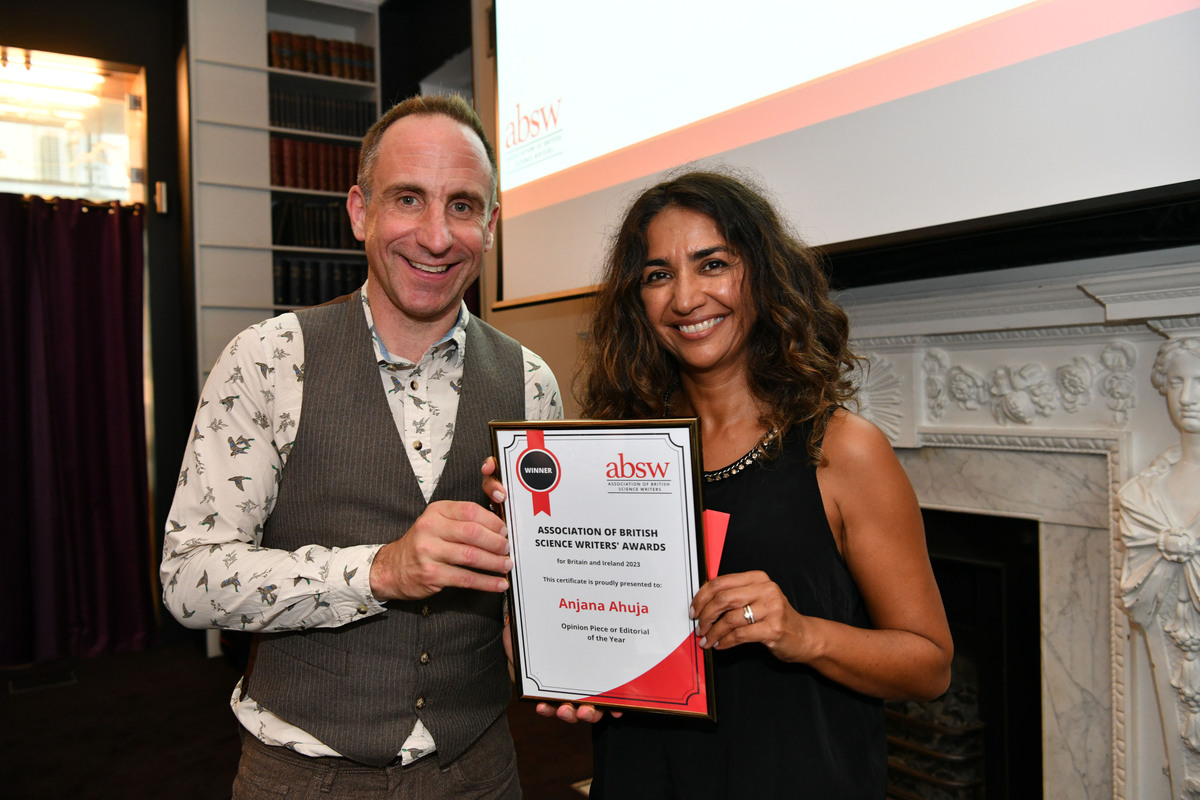 Opinion Piece or Editorial of the Year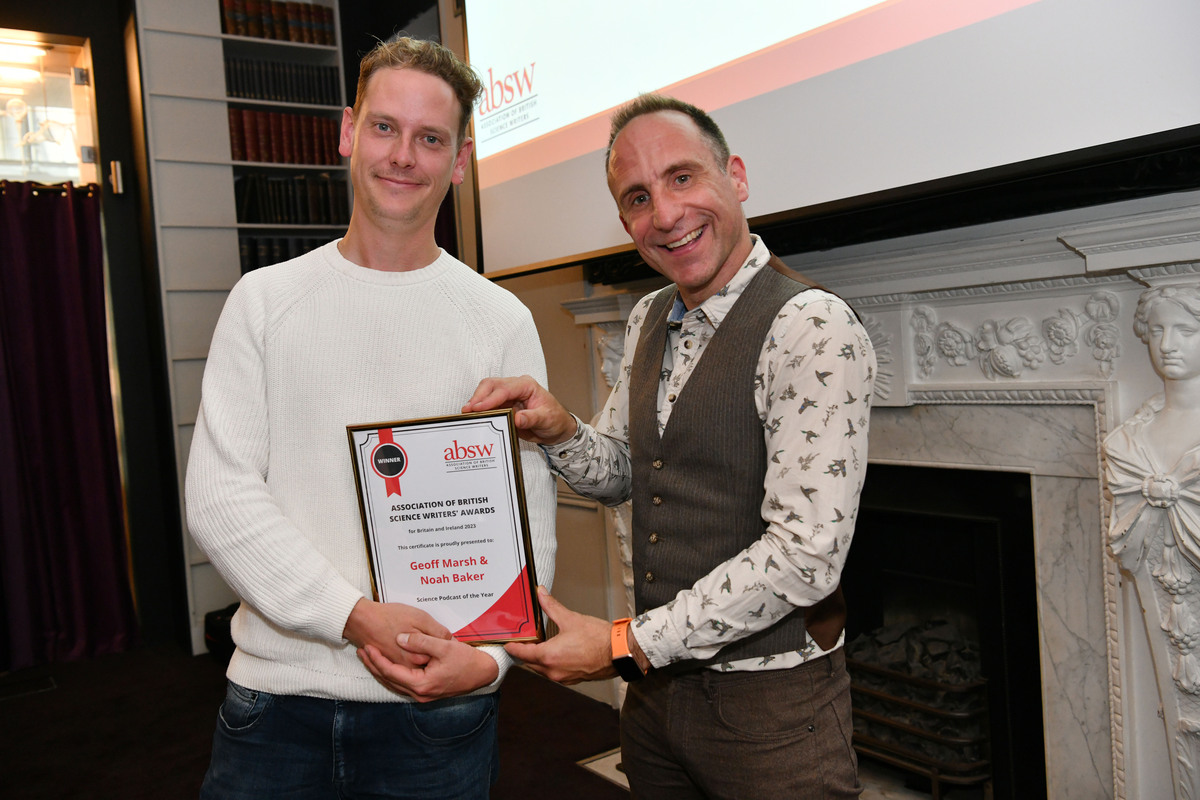 Science Podcast of the Year

Geoff Marsh (pictured right) & Noah Baker, Recreating the lost sounds of spring, Nature.com

Judges Quote: The perfect story for creative use of sound effects and they were well-chosen and crafted without being excessive. Technical quality, writing and presentation were superb. A delight to listen to.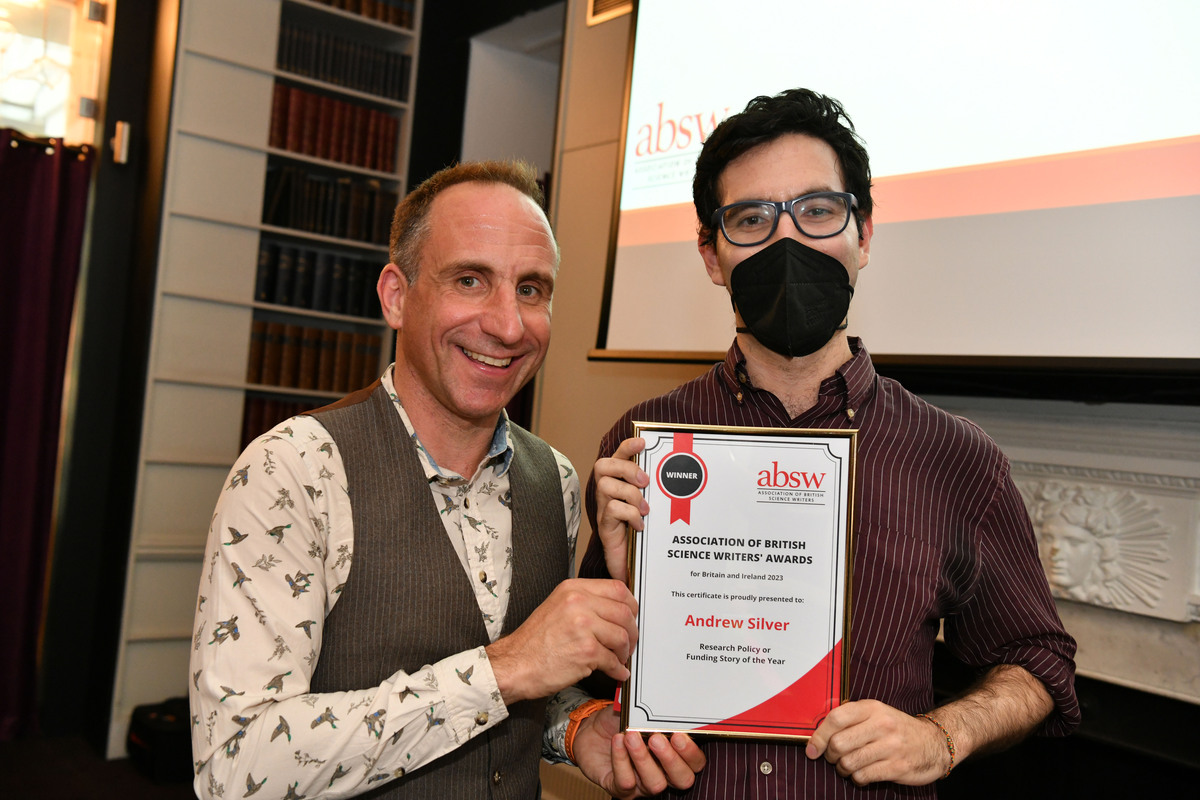 Research Policy or Funding Story of the Year

Andrew Silver, Polar research: Frozen out, Research Europe

Judges Quote: A really good piece written on an important topic. The reporting is challenging, executed well, and clearly written.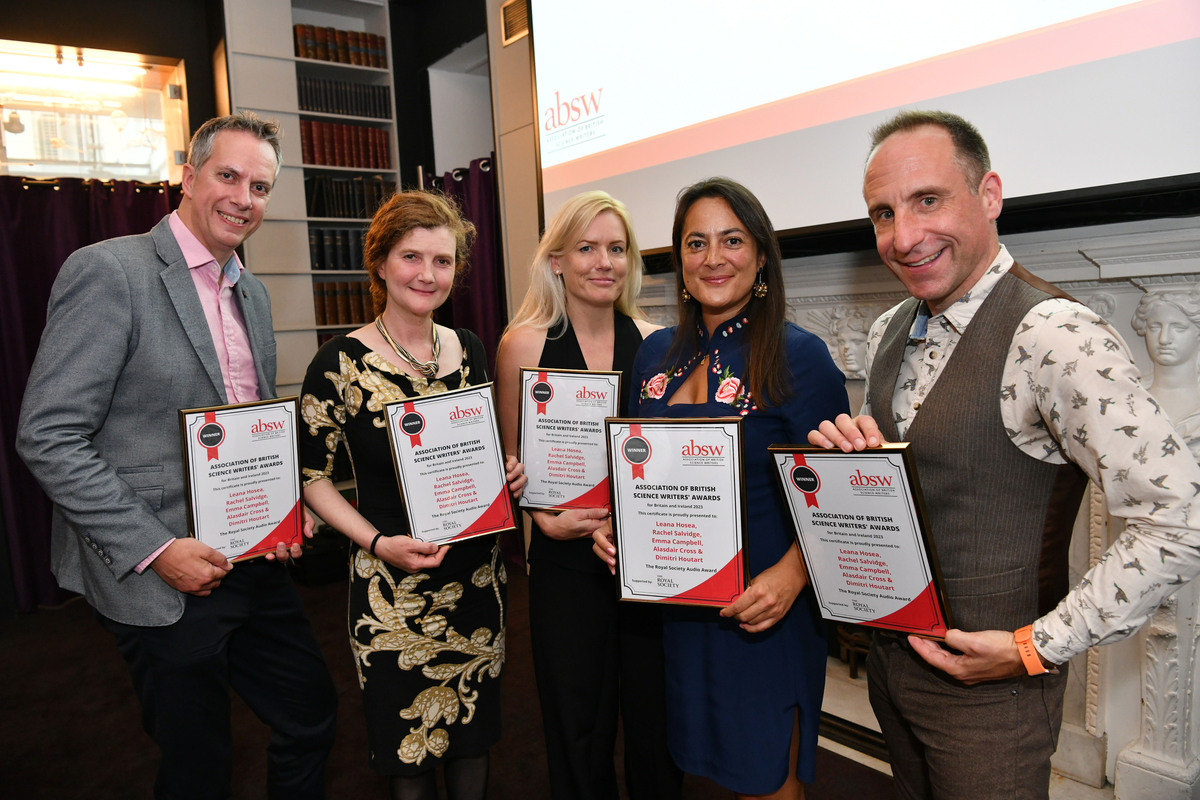 Royal Society Audio Award

Leana Hosea, Rachel Salvidge, Emma Campbell, Alasdair Cross, & Dimitri Houtart, Costing the Earth: Britain's Dark Waters, BBC Radio 4 & BBC Sounds
Judges Quote: The story-telling structure kept the listener's attention throughout, through its variety of locations, powerful examples, eloquent first-hand testimony and clear, persuasive sync from experts.
With thanks to the Royal Society who support this award.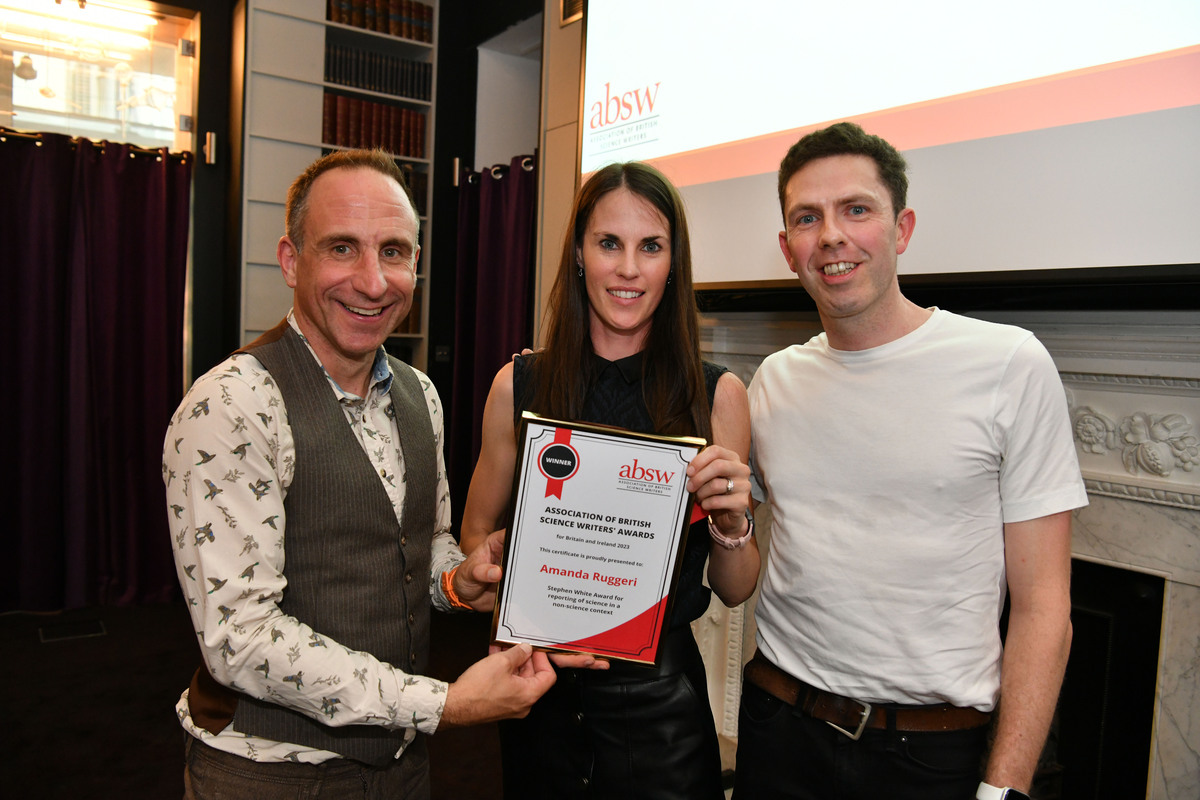 Stephen White award for reporting of science in a non-science context

Pictured: Andy Extance (Chair, ABSW) presents award to Amanda's colleagues Melissa Hogenboom and David Robson as Amanda was unable to attend
Amanda Ruggeri, Male postnatal depression: Why men struggle in silence, BBC Worklife
Judges Quote: The fascinating account of a (male) paediatrician with postnatal depression, exploring how even those who should be most familiar with this little-known condition can remain undiagnosed.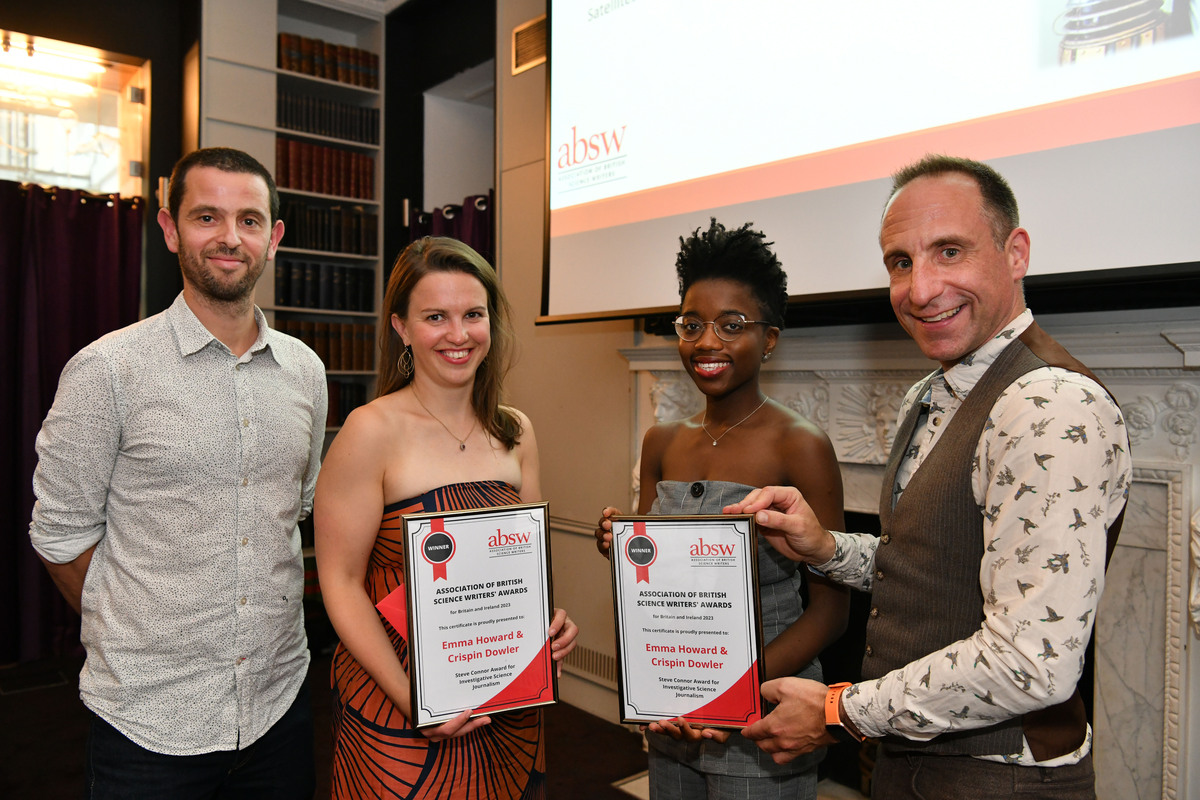 Steve Connor Award for Investigative Science Journalism

Emma Howard, & Crispin Dowler, Satellites reveal widespread burning on England's protected peatlands, despite government ban, Unearthed. Additional credits: Data processing by Anne Harris, Edikan Umoh and Olufadeke Banjo. Mapping platform created by Alexey Drozdovskiy. Video production by Ali Deacon.

Judges Quote: Very strong investigation that involved extensive research and analysis written in a digestible way. It was great to see the wide-ranging real world impact of the team's work, including the launching of a government investigation into the issue.
Video of the Year Award

Melissa Hogenboom, & Pierangelo Pirak, Split at Birth: Twins Divided, BBC TV News, iPlayer & BBC Reel
Judges Quote: A powerful documentary about twin separation studies, featuring excellent storytelling and an engaging visual style. The filmmakers got very good access to compelling interviewees, highlighting the special connection that can exist between twins and the impact that these troubling experiments had on the people involved.