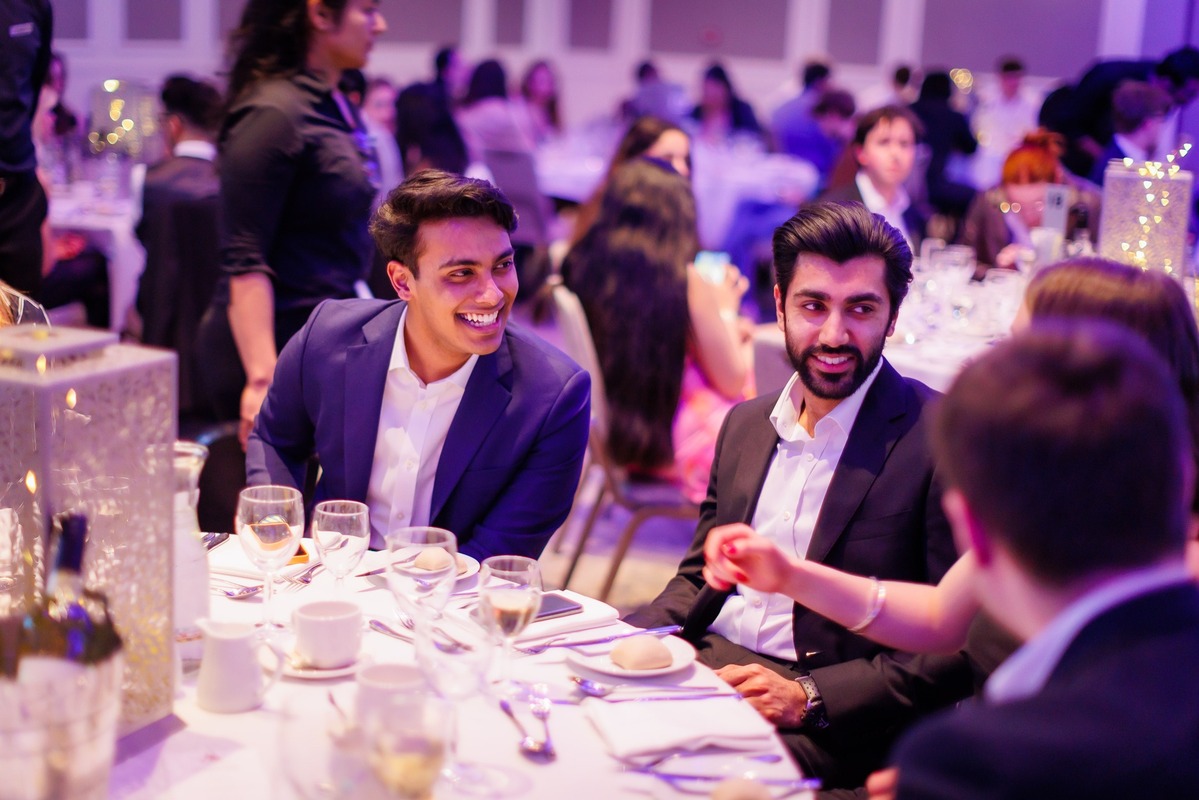 The winners of the 2023 Student Publication Association (SPA) National Awards were announced on the 1st April, at the SPA National Conference in Glasgow. With student journalism continuing to impress those in the industry, perhaps we should be keeping an eye out for this year's winners in the future.
Grace Tyrrell, MSc Science Communication, University College London, reports.

The SPA Awards are an eagerly anticipated opportunity for student journalists to showcase their talents. The competition this year was as fierce as ever, with over 1,200 entries across the 24 different categories.

Alongside many other industry giants, the ABSW has continued to support the efforts of student journalists through sponsoring two categories at this year's awards: Best Science Publication or Section Award and Best Science or Tech Piece Award.
Winners for the ABSW sponsored categories were:
Best Science Publication or Section Award
Best Science or Tech Piece Award
Winner – Will Brown

Highly Commended – Emma Hattersley
The Mancunion's science and technology section was heralded by the judges; Gabriela De Sousa, Kirstin Leslie and Katrina Wesencraft, for its "breadth of activity", and its ability to cover news "from the local to the national level, while remembering the impact of their readership".
The Mancunion publishes on a wide range of topics beyond the scope of Science and Tech, however this particular section goes beyond scientific advances alone. Articles explore the interwoven nature of science and politics in the latest cabinet reshuffle, or how physics is integral to making music.
Will Brown's piece, originally published in Palatinate Durham University's student newspaper, discussed what on the surface seems an unlikely pairing: celebrity chef Gino D'Acampo and NFTs. His article was praised by the judges for his "journalistic instincts", demonstrated through interviewing D'Acampo as well as an expert in the field. The judges were equally impressed with Brown's ability to combine a "tricky area of tech" with "keeping the reader entertained".
"It's a great honour to have won at the SPA Awards. I loved writing this article, exploring Big Town Chef and interviewing Gino D'Acampo." said Brown in comment to the ABSW. "I didn't expect to win, and it was an incredible surprise when I checked my phone on Saturday evening. After all the work put into it, it's amazing to have received such praise from the judges and to have won the award for it."
Brown has worked as Editor of the Science and Technology section of Palatinate, and continues to expand his written portfolio, including a written guide for Chat-GPT use at university as well as exploring the integration of AI into medical care.
Adding to The Mancunion's prize pot, Emma Hattersley was Highly Commended in the Best Science or Tech Award section for her piece "How a high school student broke new biological ground". The judges were particularly impressed by Emma's use of the "human focus", and how it helped to draw readers into the "new frontiers of citizen science". Overall, the judges concluded that Emma's piece was "a joy to read".
"I feel incredibly honoured l to have won the Highly Commended award for Best Science and Tech piece. I read every article on the shortlist, and there were so many that I wished I'd written myself!" said Hattersley. "As someone who wants to forge a career in science media, it is a huge encouragement to have received positive feedback from the ABSW judges. It was really interesting to hear from Indeever Madireddy about his research, and I'm glad that other people enjoyed hearing about it too."
As Editor of the Science and Technology Section at The Mancunion, Hattersley often explores topics that highlight issues extremely prevalent within universities, including how a spiked drink impacts your body and the concept of Zoom fatigue.
I, Science is the official magazine of Imperial College London, with over 50 issues published so far. With the team made up of postgraduate Science Communication and Science Media Production students, the publication reports on a wide range of scientific topics through different mediums, including radio and TV.
At this years' SPA awards, I, Science won Highly Commended for the Best Publication or Section Award, with the judges praising the "highly professional" nature of the publication. Moreover, the use of art throughout their magazine submission was deemed a "pleasure to see".
Co-Editors-in-Chief of I, Science Imaan Moin and Coral Billingham were incredibly excited to gain recognition for the magazine's efforts this year.
"We are very proud of this achievement and to our team for all their efforts involved in creating such a fantastic publication. The entire team is hard at work on our next issue, and we are all looking forward to sharing more science writing with our community." commented Moin and Billingham.
These two categories are just a small taste of this year's SPA Awards. More information on the 2023 event and a full list of winners can be found online.