Applications for this Award are now closed. This page is for information only.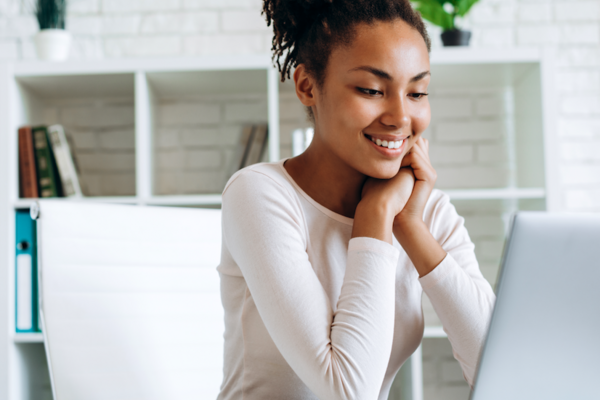 Could you be the next ABSW National Young Science Writer of the year?
Who and what?
The Association of British Science Writers invites students from non-selective state funded schools, or those who are home schooled with disabilities and who cannot attend school in person, aged 14-16 years, to submit an 800-word essay on any subject in science, technology, engineering and/or mathematics.
In 2022 the competition is open to students in Glasgow, Cardiff, Birmingham and the London Borough of Newham. This is a travelling award so will be open to other areas in subsequent years.
This competition is designed to get young people writing and thinking about the big questions in science, technology, engineering and maths, with a focus on how science impacts on policymaking and society.
What are we looking for?
Great storytelling. We would love the essay to be an enlightening, informative and engaging read. We would also like it to include analysis, context, and perspective, helping the reader explore and understand the social, ethical, and political implications of scientific advances and the scientific process.
What should you write about?
We want to leave it up to you to write whatever is important to you; it can be anything from the importance of maths to why it matters to go to Mars. Here are some ideas on types of questions that could guide your essays:
How should we tackle scientific misinformation on social media?
Should bad science be taken down by Internet companies?
Should we all be vegan?
Can nature-based solutions really offset our carbon emissions?
And finally here are some questions for you to consider when thinking about the content of the essay:
How does the subject you choose relate to society?
Who are the winners and losers of scientific advance in this area?
what role should the public play in policymaking in this area?
The Award
1st prize: £1000 + mentorship + 1 year ABSW membership
2nd & 3rd prize: £250 + 1 year ABSW membership
The prize money will go to the winning entrants, to help support their personal development. The winner and runner-ups and their entire class will be invited to the Award Ceremony held at the Royal Institution at the end of June 2022. A contribution to travelling costs for the winner will be available.
In addition the winning student will have a one-hour session with an experienced journalist/editor or writer to discuss what a career in science writing entails and how best to continue honing their writing.
The winning essay will be published on the BBC news site with a mention of their school. Two runners-up will be published on the ABSW website, with a link to their essays from the winning article on the BBC news site.
How to apply
Submissions closed!
Write an essay of up to 800 words and upload it on this website by 5pm Friday 8 April 2022.
You will need to state your name, age, school and address of the school, a short biography, and the contact details of your parents or guardians.
Please note that the winner and runners up will need permission from their parent/guardian before any details about them can be made publicly available.
Submissions must be in English.
Frequently asked questions
Who will judge my essay?
A detailed list with names will be published after the submission closing date.
The judges will include editors from the BBC and journalists from the ABSW.
How will my essay be judged?
It will be judged on:
Clarity of writing. As you have 800 words or fewer to write for a general audience you will need to make sure your essay is focused enough to be clear and concise.
Supporting evidence. Citing sources and including references to studies for example.
Language and style. Are you telling a captivating and engaging story. For example: Does your opening paragraph hook the reader?
Who is eligible to participate in this contest?
In 2022 the competition is open to students from non-selective state funded schools and who are home-schooled, aged 14-16 years , in Glasgow, Cardiff, Birmingham and the London Borough of Newham.
Can I submit a previously published essay (i.e. in my school newspaper)?
No. We ask that your essay be original for this competition. Please don't submit anything you have already published at the time of submission, whether in a school newspaper, for another contest or anywhere else.
Who can I contact if I have questions about this competition or am having issues submitting my entry?
Please email us on [email protected]
Can I take part if I am home-schooled?
Yes, those teenagers who are forced to be home-schooled due to disability are most welcome to submit an essay.
Am I a student at an eligible school?
If your school is listed on the relevant Council website and is a non-selective state funded school, then it meets the eligibility criteria. Visit Council websites below to check:

Birmingham
Glasgow
Cardiff
Newham
For teachers:
How do my students prove to me that they entered this contest?
After students submit their essays they will receive an automated email that will confirm that their submission has been received.
Resources for Teachers and Students
How to become a science writer - an ABSW guide
Using narrative to tell science stories
Hooking the reader right from the start

If you have any questions, please email [email protected]
The award is funded by Alex and Jeff O'Brien and sponsored by DeepMind. With generous support by the BBC and the Royal Institution.