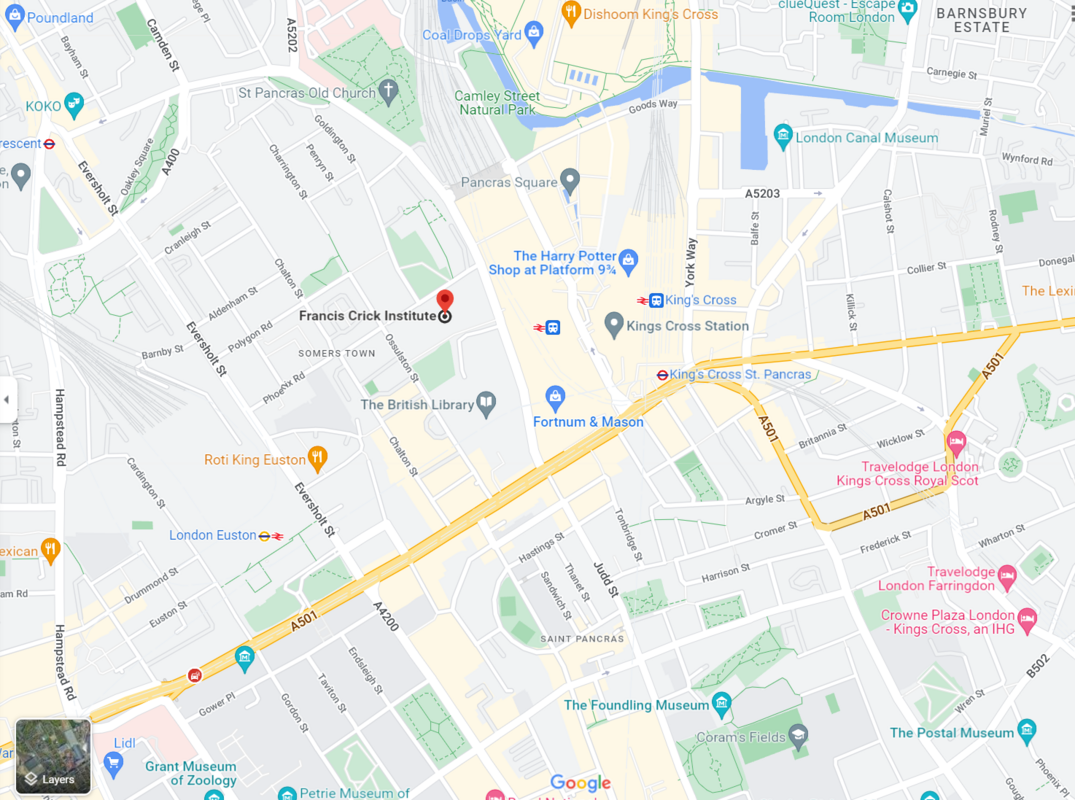 The UKCSJ22 will be held at the Francis Crick Institute, 1 Midland Road, London, NW1 1AT
The UKCSJ22 is an in person event but online attendance is also available (via Zoom) to ensure full accessibility for all, just request online registration when completing our registration form.
Transport:
The venue is ideally placed for transport, being right next door to St Pancras and Kings Cross Stations and within easy walking distance from Euston Station. The nearest tube station is Kings Cross St Pancras and there are numerous bus routes that stop at St Pancras/Kings Cross.
Accommodation:
There are no official hotels associated with the UKCSJ22. VisitLondon has a range of options available including budget student hall accommodation. There is also a Hub by Premier Inn at Kings Cross that provides very reasonably priced accomodation.
Cloakroom:
There will be a staffed cloakroom at the venue.
Catering:
Catering will include tea/coffee breaks, sandwich lunch and an evening reception with drinks and a finger buffet. ABSW events are always vegetarian and you can request other diets through our registration form.
Accessibility:
The building is fully wheelchair accessible please visit the Francis Crick Institute website for further details and ensure you complete the relevant section of our registration form on access needs.