The scientific search for sex and gender differences has always been controversial. Research has been presented to the public in misleading ways by scientists and journalists alike. In this special ABSW event, board member Angela Saini will talk to neuroscientist Gina Rippon about her team's recommendations after many years researching how the issue of research about sex differences in the brain has been presented. Experienced science journalists David Robson and Linda Geddes will join her to discuss how reporters and editors might cover this topic more fairly and with full regard for how certain ideas may be perceived by the wider public. You can read about the project here and the guidelines it produced here.

There will be an opportunity for networking in the cinema bar before and after the discussion, with light refreshments.
This is an in person event taking place at Everyman King's Cross, London, Screen 2, on 19 July 2022, 18:00 - 20:00. You will be able to get refreshments before the panel starts at around 18:30.

Address: Everyman Cinema, 14-18 Handyside Street, King's Cross, London, N1C 4DN. On arrival go to the bar, before the panel starts in Screen 2 at 18:30.

Public transport: Underground - King's Cross St Pancras / Rail - King's Cross Station and St Pancras Station / Bus - No. 390 stops at Randell's Road
Free for members to attend / £5 for non-members (but do consider joining the vibrant community that is the ABSW!)

Deadline for booking: 8 July.
Drinks will be available on arrival, as well as food and drink for people staying after the event to network.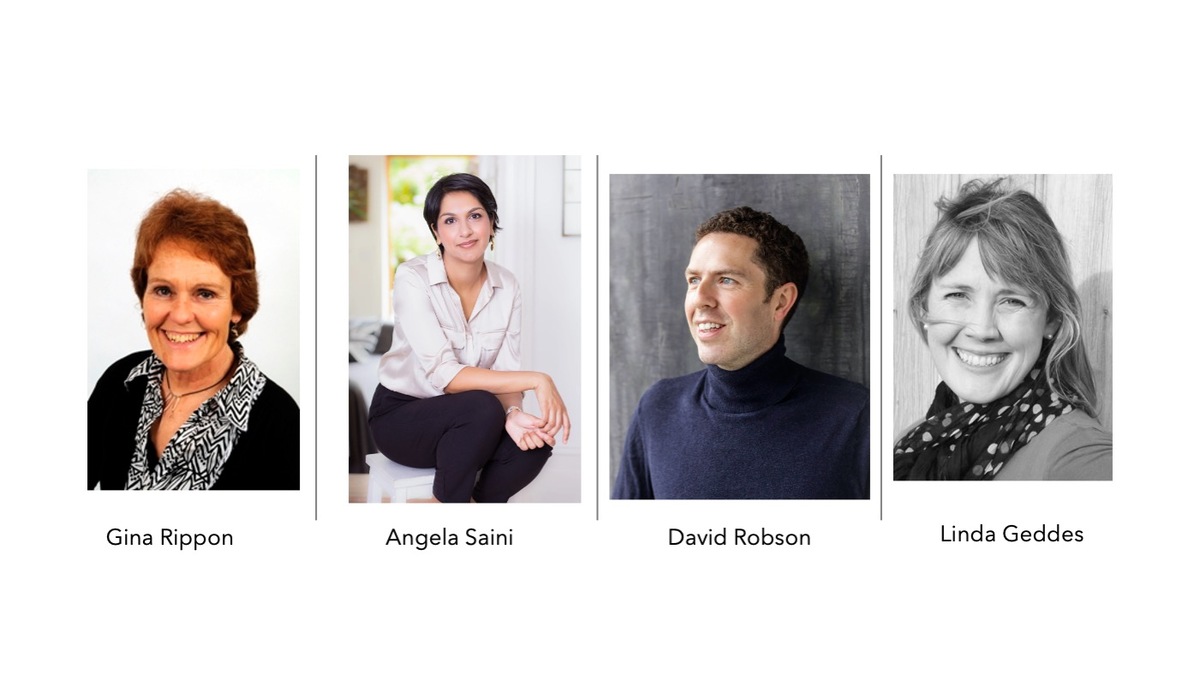 Gina Rippon is Honorary Professor of Cognitive Neuroimaging at Aston University, Birmingham, and has recently been involved in a project called 'Noise in Neuroscience', about misreporting and misrepresentation in sex/gender neuroscience.
Angela Saini is a science journalist and author. Her books include 'Inferior: How Science Got Women Wrong' and 'Superior: The Return of Race Science'.
David Robson is a science writer specialising in the extremes of the human brain, body and behaviour. David has written 'The Expectation Effect: How Your Mindset Can Transform Your Life' and 'The Intelligence Trap'.
Linda Geddes is a journalist with the Guardian and author writing about the science of sex, death, and everything in-between, including her book 'Chasing The Sun: The new science of sunlight and how it shapes our bodies and minds'.
Watch the recording of this live event: